A proven, habit-based system designed around you and your lifestyle, to help make healthy eating a part of your life - without it taking over.
If you're here looking to lose weight and improve your health, then you've likely already come to the realisation that change is NOT easy. We all know that salad is good for us, so then why do we not all resemble sculpted Adonis's with rippling abs and glossy hair? Simply because change is harder than staying the same. We either go all-in and radically overhaul our lives in one go and quickly burnout, or we become overwhelmed and give up at the sight of that tall precipice ahead of us before even starting. 
Staying the same is easy, but it also leaves us feeling miserable, stuck and powerless in our lives. 
Sometimes all we need is a helping hand to guide and support us on our journey, and as a Nutrition Coach I help you navigate the way while you take the wheel.
Using a proven habit-based system, I work with you to slowly re-engineer your eating and lifestyle habits from the ground up. No fad dieting methods or unrealistic demands, we begin where you're currently at and build up your new healthy practices slowly brick by brick until you have an unshakeable foundation for building the life and body that you want.
What to Expect From Your
Nutrition Coaching Experience
You take the driver's seat, and I'll show you the way.
One-on-One Coaching & Support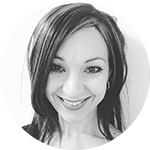 I feel so much healthier and stronger, and have so much more energy to play with my children, perform well at work, improve my lifts and generally enjoy life. I can 100% recommend Tor's nutrition programme. She is an amazing coach, and I've made so many positive changes both for myself and for my family under her guidance.
Your proven system designed to help you master the core skills and finally get the body you've always wanted in 90-180 days. Get in touch today to book in your free intro call, and see if nutrition coaching is the right solution for you.
Your Simple Steps to Success
You take the driver's seat, and I'll show you the way.
You Decide to Take Action

If you're ready to make a change, I'm here to help. First step is booking in an initial 15 min video or voice call to make sure we're the right fit for each other. This helps give me an idea of your current situation and struggles, and whether I'm the best coach suited to help. If not, that's okay! I can usually recommend someone who is.

Let's begin!

With the green light to begin, I will send you through a link to join my mobile coaching software, which will guide you through the onboarding process.

This involves: Filling out a detailed questionnaire so that I'm not missing any important details, signing a coaching agreement to clarify expectations, and optionally completing a photo food journal, to help provide some extra insight.

Consultation

After the onboarding phase is complete, we'll schedule in our first video call, which will last approximately 1 hour. This serves as the start to our blossoming long-distance relationship, and allows us to dig deep into where you're starting and how we can get you to your goals.

Using the information you've provided, we'll discuss and agree on your first habit practice, distilling it down into clear and concrete steps to help ensure success.

Daily action

With a plan in place, I'll set-up and send across a personalised programme via the mobile app, with daily lessons and check-ins to help support your habit practice. This will let me see how it's going on a daily basis and will also help reinforce your healthy behaviours.

Check-in

Every 2 weeks we will rendezvous over Zoom to review how your habit practice went, work through your pain points and uncover personalised solutions that work on your terms. I'll also check-in virtually over text at least once a week to give feedback on your progress, and provide any support and encouragement.

Results!

Success can come in many forms, but generally I like to focus on what matters - the essential daily actions that create lasting change. Over time you can expect to grow in confidence, improve your nutrition knowledge and skills, develop a better relationship with food and reap the benefits of your hard work with real, tangible results.
I totally understand that an investment like this can be scary. That's why if you're in anyway unsatisfied within 30 days of purchasing your programme then I will happily refund you your money back! What have you got to lose (apart from maybe those extra pounds)?