I can help you get into the best shape of your life - and stay that way.
Expert 1:1 nutrition coaching with simple, proven strategies to achieve amazing results that last.
Achieve lasting results you never thought possible..
(without a restrictive or fad diet plan in sight!)
If you've tried a diet overhaul before and "failed" (or just can't stick with it) know that you're not alone – and it's definitely NOT your fault. After all, self-directed nutrition or weightloss programmes fail 98% of the time.
Fad diets come and go, which is why I choose to rely on the proven, science-backed principles of nutrition that lead to success long term. I teach you the doable daily actions that are designed to fit into a busy lifestyle and set you on the road to success. I'll help you make healthy eating a part of your life, without it taking over.
As your own dedicated nutrition coach, I help you track your progress, get un-stuck and provide support whenever you need it. 
A proven, habit-based system designed around you and your lifestyle, to help make healthy eating a part of your life, without it taking over.



Personal 1-2-1 Support
& Accountability.
Support, guidance and accountability, every step of the way. Whatever life throws at you, we're in this together.
Virtual Check-Ins to Keep You On Track.
Weekly accountability and bi-weekly video calls to help you get unstuck and on track towards your goals.
Structured Programme Designed Around You.
Rather than being overloaded with a radical diet overhaul, I'll help you focus on the small practices that lead to big results.
Simple, Delicious
Recipes.
Simple, delicious recipes tailored to your preferences, to boost your training and weightloss goals.
Mobile learning platform with daily lessons, resources and check-ins to help support your success.
Proven Process
For Results.
We'll use the proven habit-based formula developed by the world's top nutrition researchers, and used by champion athletes to achieve lasting change.
My goal is to help you get in the best shape of your life and stay that way. Don't struggle on your own. Get lasting results you never thought possible with expert nutrition coaching and accountability.
Are you ready to transform your body and life for the long haul?
Subscribe to the Mailing List!
Absolutely no spam (unless it concerns the food). Unsubscribe any time.
There's nothing I love more than seeing my clients succeed. When you start on your journey to looking and feeling amazing – I've got your back.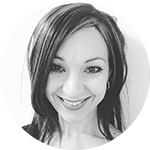 I feel so much healthier and stronger, and have so much more energy to play with my children, perform well at work, improve my lifts and generally enjoy life.
I can honestly barely recognise myself sometimes and never would have believed I could come this far. Tor's been absolutely incredible, and it's not an understatement to say the programme has been life-changing.
I can 100% recommend Tor's Nutrition Programme. She is an amazing coach, and I've made so many positive changes both for myself and for my family under her guidance.
What an amazing journey I've experienced and encountered over the last 12 weeks.
No unhealthy snacks consumed, no hunger pangs and feel excellent. I noticed changes to my daily food habits, and became very mindful and aware of food and dietary requirements. The best part is, this has now all become normal part of life.
I couldn't thank Tor enough for helping to reach this goal. The support and guidance along the way was immense. I highly recommend Tor to anyone looking for a better relationship with food.
As a certified Nutrition Coach, I help empower people to take back control of their eating habits in order to transform their health, confidence and happiness.
Together, we focus on moving the dial in the right direction by building small, sustainable habits into your daily life. This is a proven system that has been designed to set you up for success, and give you amazing results that last.
Whatever obstacles arise, I'll help you overcome them by modifying your programme or offering new solutions. In the end, know that I'm here to support you every step of the way, no matter what life throws at you.
is for you if you want to...
Sound like you? Then I'd love to chat! Click the button below to book in a FREE 15 minute call to discuss your goals and see if we're the right fit for each other.